Worcestershire CCC will be staging an End Of Season Online Members Forum on Tuesday, September 28, just four days after the conclusion of the current campaign.
The club's policy of being open and informative with members and regularly keeping them up to date will continue throughout the winter months with a series of similar Zoom forums.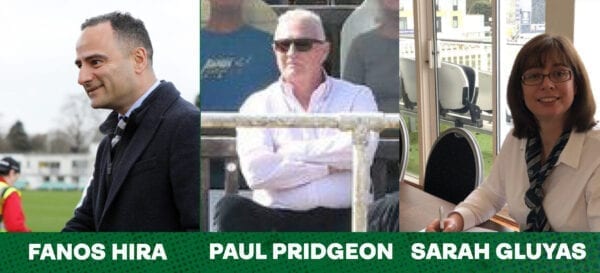 Regular panellists in Club Chairman Fanos Hira, Club Vice-Chairman and Cricket Steering Group Chairman Paul Pridgeon, and Head Of Finance and Company Secretary Sarah Gluyas are featuring as part of the Forum.
They will update all cricket and club matters, including future cricket and non-cricket plans, with the event getting underway at 7pm.
Worcestershire CCC Online Members Forums have become regular events since early 2020 and have been particularly beneficial in keeping members up to date since the outbreak of COVID-19.
The latest Forum will again take place via Zoom online video conferencing, which works on various formats such as phones, tablets and PCs.
Members can also submit their questions, either in advance or during the live event, via the chat function.
Members can sign up and submit their questions by clicking here