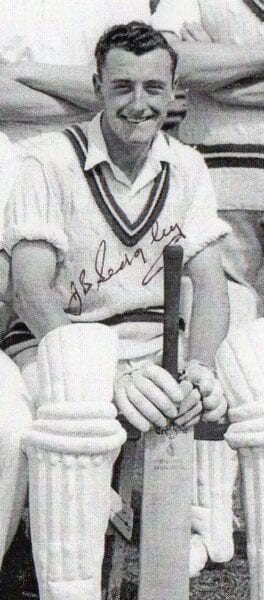 Worcestershire CCC is sad to report that their former batsman, John 'Jack' Sedgley, has passed away at the age of 81.
West Bromwich born John played 15 first-class matches for the County between 1959 and 1961.
He made the bulk of his senior appearances – 11 – in 1960 when he achieved his career-best score of 95 against Derbyshire before being run out.
Jack also played in the same Second Eleven side as the legendary Tom Graveney during the 1961 season when the latter was qualifying to play for the County following his move from Gloucestershire.
He also regularly attended the Worcestershire Old Players' Association (WOPA) annual days at New Road.
Jack was an experienced Birmingham League cricketer and played for Dudley, Stourbridge, Old Hill, Moseley, and Mitchells and Butlers.
In 1985 he was match day manager for Dudley CC when, just before the Birmingham League game against Aston Unity, a massive hole appeared in the outfield caused by mining works and meant Dudley never played there again.
Worcestershire CCC sends their condolences to members of John's family.