Friday 15 October Line Up:
Tony Vino as MC
Adam Bloom
Saskia Preston
Mike Gunn
Tickets:
Adult tickets £10
Adult ticket bundle £20 (Includes ticket, Pint of Lager or Cider or Glass of Wine & Choice of food from the menu)
Table of Ten £90
Table of ten with pint of Lager or Cider or Glass of Wine & Choice of food £180
You can buy tickets now by clicking here
---
-ADAM BLOOM-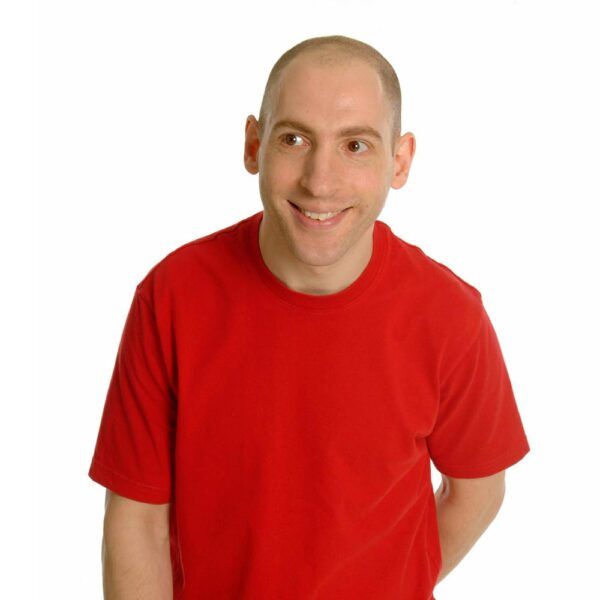 As seen on Mock the Week, Never Mind The Buzzcocks  and Russell Howard's Good News
Adam Bloom was 18 months old when his parents nicknamed him "The Voice"! When he was 10, he told them he was going to be a comedian. By the age of 23, he was. He has appeared in Comedy Festivals all over the world, including numerous sell out Edinburgh shows.
Adam's three radio series, "The Problem With Adam Bloom" have been highly rated on Radio 4.
"He's been one of my favourite stand-ups for about ten years. Bloom not only has meticulous, brilliant lines, but also an intense and fragile honesty"
RICKY GERVAIS

-SASKIA PRESTON-
Saskia has made a name for herself as an act who delivers up offbeat one liners and observations in a unique and playful style. A finalist in the Max Turner Comedy Award 2013, Funny Women Award 2013 and Comedy Knights Fresh Comedian of 2013 competition, Saskia was also shortlisted for the BBC New Comedy Award 2013 broadcast on BBC Radio 4 extra and more recently (2015) she was in the Laughing Horse New Comedian of the Year Final. Saskia's broadcasting career has also seen her write for Newsjack, The Now Show and The News Quiz on Radio 4.

-MIKE GUNN-
Mike Gunn (born 10 May 1964) is a British stand-up comedian, presenter, actor, writer, and voiceover artiste. He is most notable for his performance on Michael McIntyre's Comedy Roadshow and for appearing in nine episodes of Al Murray's Time Gentlemen Please.
---
Friday 12 November Line Up:
Paul Ricketts as MC
Anthony J Brown
Christian Reilly
*Act TBC*

-PAUL RICKETTS-
PAUL RICKETTS AS MC
PAUL RICKETTS is an award-winning comic who since 2005 has been entertaining audiences across the UK and beyond. Since starting as an MC in his own London Comedy Club, Paul has developed into a much sought after performer on the comedy circuit.
'irreverent, rude fun' SAMPLE CLERKENWELL (2006)
'a funny set on the youth of today' SURREY MIRROR (2007)
'innovative style of comedy… novel opening set' ONE4REVIEW.COM (2007)
'a love god' ANNE ROBINSON (2007)
"strong… quickfire Paul Ricketts" TIME OUT (2009)
"really funny " BBC RADIO (2009)

-ANTHONY J BROWN-
Clad in a sartorially edifying bespoke manner, like a dapper and dandy funeral director, Anthony cuts a unique on-stage presence with humour blacker than a raven that has slammed it's claw in a coffin lid.
Eschewing the well trodden terrain of the one-liner witticism, Mr Brown's penchant is for 4, 5, 6 and 7-liners drenched in evocative imagery and laced with comedic red herrings. And not the merest hint of profanity.
He constantly engages the assembled throng with a cryogenic stare whilst slowly and very gently caressing the microphone stand with well manicured talons.
Jongleurs/Metro 'Stand & Deliver' Comedy Award Winner and former BBC New Comedy Award Runner-Up.
Appeared on Channel 4′s "Phoenix Nights", ITV's "Attitude" and "Spanking New" on BBC7.

-CHRISTIAN REILLY-
At the age of 15, Christian Reilly joined a band to get laid. The Salvation Army had different ideas…
As former integral part of the Perrier award-winning show Otis Lee Crenshaw and the Black Liars, with comic/songster Rich Hall, Christian's career has taken him around the world three times. On his way, he received accolades at international festivals and numerous network TV credits in the USA, Australia, New Zealand and Britain.
Now a solo stand-up performer and playing all the major comedy venues in his own right, Christian uses his dynamic guitar and vocal skills to target histrionic rock bands, musical theatre and morose indie musicians. He recently wrote and performed for 'That Was Then This Is Now' (BBC Radio 2) as musical counterpart to Richard Herring and Emma Kennedy, as well as giving his improvisation skills an outing on Radio 2's 'Jammin'.
Christian's comic songs, improvisations, sharp wit and youthful energy have delighted audiences wherever he performs. He was recently interviewed for the British Comedy Awards Magazine, and will be appearing in Edinburgh in 2006, performing in the ever-popular 'AAA' at the Pleasance Courtyard.
"The word 'charisma' is bandied around too often, but Christian does have it in spades" CHORTLE.CO.UK
"If you're a fan of Bill Bailey or Rich Hall, you're probably a Christian Reilly fan already" THE GUARDIAN
"Bill Bailey watch out, there's a new kid on the block!" ONE4REVIEW.COM
---

Food Menu
Burger and chips
Double burger and chips
Cheese burger and chips
Bacon, cheeseburger and chips
Beef lasagne, salad and garlic bread
Vegetable lasagne, salad and garlic bread
Bowl of chips
Food available between 18:00-20:00 
Please note that New Road is a cashless venue. All major debit and credit cards are accepted.