Our monthly Three Pairs Comedy Club is set to restart from our New Road venue on Friday 2nd July 2021.
We can promise you an uproarious evening of entertainment with you and your friends laughing the night away, safe in the knowledge you're in a certified COVID-secure environment.
Friday 2 July Line Up:
Andy White
Ada Kampe
Paul Tonkinson
MC: Tony Vino
Tickets:
Tickets will be available soon, please click here to register your interest and be at the front of the queue for tickets.
---
Tony Vino as MC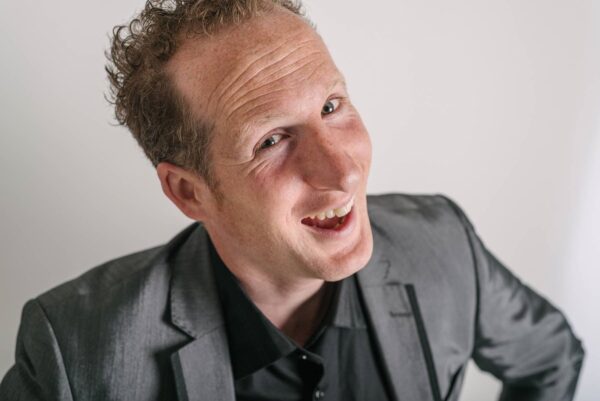 Preston's very own funnyman. Tony Vino (**** The Scotsman) has been touring the comedy scene since early 2005. Well aware of social and political issues he mixes friendly well thought out observational humour with audience interaction and quick-witted responses. A finalist in 2006 Funny Bones competition, Tony has enjoyed recognition as a comedian and comedy compere of renown. His life and interests are wide-ranging and so is the subject matter he weaves together on stage.
"A Great Show the assured Tony Vino copes with a mixed audience really well" Kate Copstic, The Scotsman
"Uplifting style, great delivery and consistently funny throughout" BBC Manchester
"Tony is very funny, a class act and always comes up with the goods" Darren Goddard, Greenbelt Festival Events
"Life Affirming Comedy" BBC1 Heaven & Earth Show
"Tony Vino makes me laugh on and off stage. He's always funny and has some of the same letters as my name". Tim Vine
"Like my boots Tony knows how to give a joke welly!" Jimmy Cricket
Andy White
An energetic, confident and silly Brummie who combines silly voices and a mad afro to devastating comic effect. Andy has numerous media appearances, including the BBC New Comedy Awards on BBC Choice, Brand Spanking New on BBC Radio 7 and his winning performance on the Weakest Link comedian's special! His appearance on the BBC quiz show featured in his five star (* * * * * Three Weeks) Edinburgh show, 'It Started With A Quiz' in 2007. This followed on from his well-received one-man show at the 2005 Leicester Comedy Festival: Young, Gifted and Beige.
"Had me exercising my pelvic floor muscles to avoid an accident"
Karen Slater, BBC Tees
"Undeniably entertaining"
Chortle.co.uk
"Oozes talent"
What's On Magazine
"The laughs turned to applause many times for Andy"
Suzanne Worthington, BBC Cumbria
ADA CAMPE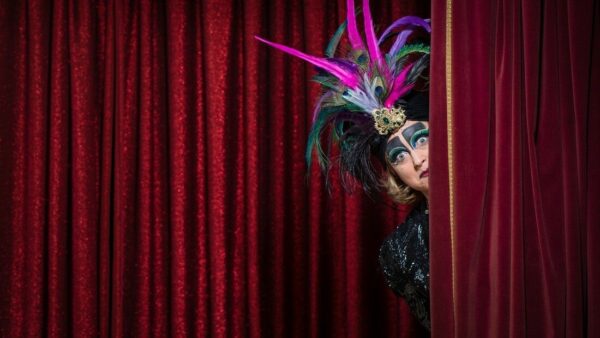 As the alter-ego to comedian and researcher Naomi Paxton, Ada Campe has entered into the new year with a nomination for Best Variety Act at the Chortle Awards 2019. She is also the reigning winner of both the New Act of the Year at the NATYS, and the Leicester Square Theatre Old Comedian of the Year.
Campe's performances are true variety at it's best, rife with the absurd and the outlandish, mystery and intrigue and unabashed, pure comedy.
"Her eyes gleam as she confides in her audience conspiratorially. She treats each fact as though it were a gift she was bestowing on the audience. Campe is a natural born storyteller with a flare for the dramatic"
– Ed Fest Mag
Many magicians have been vexed by how to bring their art form into the 21st Century. Well, the devilishly eccentric Ada Campe has no truck with that, instead presenting her tricks with the aesthetic of a divinely dotty variety artiste – always with that final 'e' – from the middle of last century, with an affectedly plummy voice and Rs that roll forever.
"Ada Campe made me laugh more than anyone on the circuit for years. Genius"
– Sandi Toksvig
PAUL TONKINSON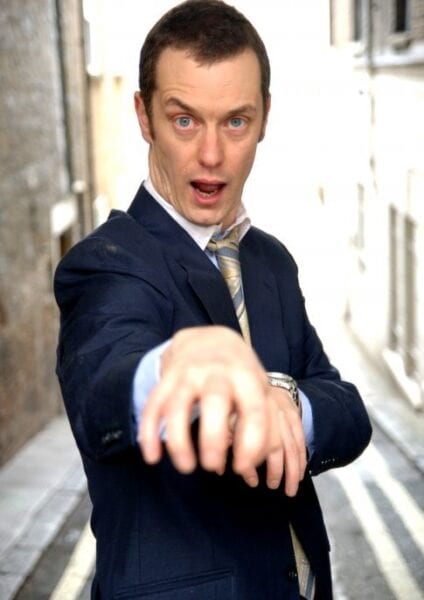 "HILARIOUS; NOBODY MAKES ME LAUGH LIKE PAUL TONKINSON. SIMPLY ONE OF THE GREATEST COMICS AROUND. GO SEE HIM!"
Michael McIntyre
A sensational live performer, Yorkshire man, marathon runner and former (double award-winning) Time Out Comedian of the Year, Paul Tonkinson has long upheld his esteemed reputation as one of the finest stand-ups the UK has to offer.
With a unique and distinctive style, Tonkinson is noted for his effervescent physicality and skillful impressions, which bring alive exuberant, tender comic reflections on love, family and the day-to-day idiosyncrasies of 21st century living.
Confirming his status as an invincible and highly versatile performer, he is also a regular entertainer for the UK Armed Forces, and has performed in Afghanistan and Iraq; playing to 2,500 troops in 45 degree heat in the middle of the desert.
"EXCELLENT…EXTREMELY TALENTED…BRILLIANT"
Time Out
"CHARISMATIC, COMBINES THE VISUAL TRICKERY OF A LEE EVANS WITH THE IMPROVISATIONAL SKILLS OF PAUL MERTON. BRILLIANT CHARACTERISATIONS, HIS FACE, A WONDER OF CONTORTION"
Independent
"INFECTIOUS VIBRANCY, LIGHTNING-FAST COMIC MIND, WARMHEARTED, EFFORTLESSLY LIKEABLE"
Chortle