Brett D'Oliveira has realised his "boyhood dream" after becoming the first member of his distinguished cricketing family to be officially appointed Worcestershire CCC Club Captain.
He is also the first Club Captain to be born in the city of Worcester, and Head Coach Alex Gidman described D'Oliveira as "an inspirational captain that any player would want to play for" after confirming the appointment.
D'Oliveira's grandfather, Basil, and late father, Damian, represented Worcestershire between them for more than 30 years before becoming First Team Coach and Academy Director, respectively.
Brett will become Club Captain after Joe Leach stood down from the role in September after five seasons in charge.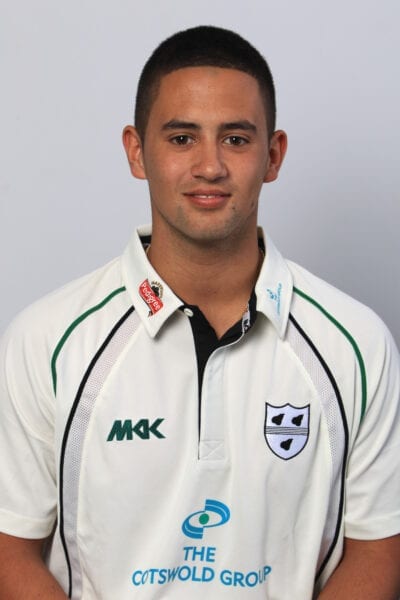 D'Oliveira has ten years of first-team experience to call upon and has also captained the side previously in County Championship and T20 cricket.
His association with Worcestershire and New Road stretches back to when he was a young boy who would hide in the kit bags and cricket coffins when not practicing on the outfield.
D'Oliveira said: "It has been an emotional couple of days. The opportunity came up, and I was fortunate to get the call from Alex (Gidman) and then Paul (Pridgeon), and I just grabbed it with both hands.
"You do things in life and have opportunities like this, and you hope those (family) who are no longer here will be very proud, but I'm also proud and know I've made my family proud that are around me as well.
"Looking back to those days when as a youngster I used to run around the outfield seems surreal. But it's been a boyhood dream, if I'm honest, spending all my lifetime at Worcestershire and now being given the opportunity to captain.
"I was looking at the board the other day with the names on it of the people that have captained the club, and it is quite remarkable and a privilege to think I will have the chance to be on that board."
D'Oliveira replaced the injured Leach as captain during the second half of the 2018 season for five Championship matches.
He was also in charge of the T20 side in Moeen Ali's absence, because of England commitments, during the 2018 and 2019 campaigns when the Rapids won the Vitality Blast and finished runners-up the following year.
D'Oliveira says he will not be short of players past and present to ask advice as he settles into his new role.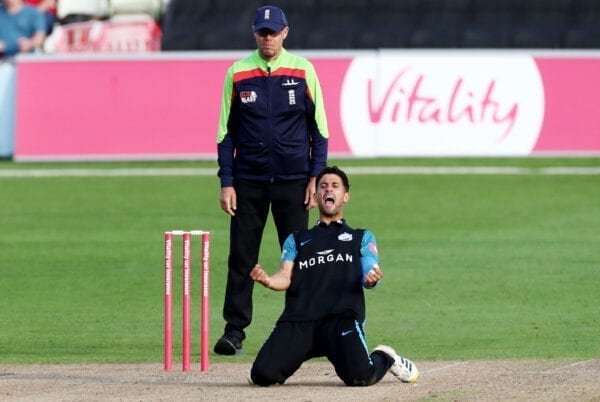 He said: "I've also got some good guys around me in the team currently that I can sound out things with who have got captaincy experience like Joe (Leach), Ed (Barnard), Ben (Cox) and Jake (Libby), although I will probably make the final decision.
"There are also people I can have input from who have captained in the past like Vikram (Solanki), who I keep in touch with, Daryl (Mitchell), and Mo (Moeen Ali), who I spoke to last week, is always on the end of a phone.
"All those experienced guys who have been there and done it, it's nice to have that full repertoire to fall back on and ask questions if I need to."
D'Oliveira added: "What sort of captain will I be? That will be the challenge. Obviously, there is going to be a balance of times where I need to naturally be a bit more considerate and positive and aggressive at times.
"But, in terms of my character, I hope I don't change too much. I want to be myself and, if I can lead from the front in everything I'm doing, I will hopefully drag the boys along with me.
"We've got a good core group and, moving forward, we want to try and keep together, that experienced sort of group, and bringing through the younger lads like Josh Baker and Jack Haynes and all these guys that have got and shown great potential.
"Hopefully, we can set the standard and keep raising that bar."
Gidman said: "Brett possesses a lot of great leadership qualities. First and foremost, he is an excellent tactician. Watching him captain a few years ago, it was a pleasure to watch him lead the team tactically.
"He speaks very clearly to the group, communicates very well and alongside that, he is a really inspirational leader, the sort of captain that any player would want to play for
"I'm sure he will get the best out of the individuals and the collective team. Really looking forward to watching those qualities come out.
"The decision was about the best leader on and off the pitch, and Brett knows the club better than anyone.
"He is Worcestershire through and through and, to have that relationship that he has with the club makes it very special. We are looking forward to watching him lead the whole club, not just the cricket team, as the Club Captain.
"I know he is extremely proud and very excited about trying to take the team and the club forward."
Gidman added: "We have tried to give a few players some captaincy experience over the last few years, and they have all done it extremely well and tried their absolute hardest.
"Brett was one of those and had a good run as vice-captain and stand-in captain when Joe was out through injury, and that was the time myself, Alan (Richardson) and Kevin (Sharp) really saw those captaincy qualities come out.
"He is in a really good place with his personal cricket, and we are excited to watch the captaincy work alongside that.
"Leadership comes in many different ways, and Brett will lead in many different ways, but one of the main attributes he has as well is his energy and enthusiasm and enjoyment.
"Brett playing with a smile on his face is infectious, and I've said to him we don't want him to feel he has to be a different person.
"We want Brett to be captain for the person he is and the way he will lead and the way he will captain the team. Nothing has to change."